Digital marketing has erupted into the marketing scene in recent years, and its consequences have not been negligible. Customers, leads, and clients have improved their proficiency in this new environment while traditional marketers and traditional businesses have struggled to stay up. However, businesses cannot afford to ignore shifts in consumer behavior, which is why they have adopted the modern marketing approach.
Read: Print vs Online Advertising
Marketing has always aimed to connect with your target at the right time and place. This calls for you to reach out to them today on the internet, where they are already spending most of their time.
What is Digital Marketing?
Digital marketing, also referred to as online marketing, is the process of increasing campaign development and delivering it through digital channels to promote brands and connect potential customers using the internet and other digital communication channels, including search engines, social media, google ads, websites, mobile apps, email, text messaging, web-based advertising, and any other digital platforms.
In other words, a marketing campaign is considered to be digital if it utilizes any of the aforementioned online media platforms. Digital marketing became more well-known in the 1990s with the advent of the internet.
Why Has Digital Marketing Become Really Important These days?
You may use digital marketing to better understand your audience, gather crucial data about them, and provide analytics that will establish your marketing team's trustworthiness. Every firm needs digital marketing, so it's important to comprehend the benefits it offers, which include the following:
1. More Affordable Than Other Marketing Methods
Digital marketing is far more affordable than previous forms of advertising. Although specific costs vary depending on what you're doing, advertising spending is often less than other forms of promotion.
In the case of social media ads, google ads or any other digital channel, you may use digital marketing to track campaigns on a daily basis and reduce the amount of money you spend there if it isn't showing a high return on investment (ROI). One cannot equate traditional forms of advertising with one another. Regardless of whether your billboard generates sales for you, the price remains the same. You have absolute control over where you decide to spend your money with digital marketing.
2. Digital Marketing Allows You To Compete With A Bigger Brand.
If you work for a small business, it will likely be difficult for you to compete with the big players in your industry, many of whom have millions of dollars to spend on television commercials or national advertising campaigns. Fortunately, there are plenty of opportunities for efficient digital marketing campaigns to outperform the major companies.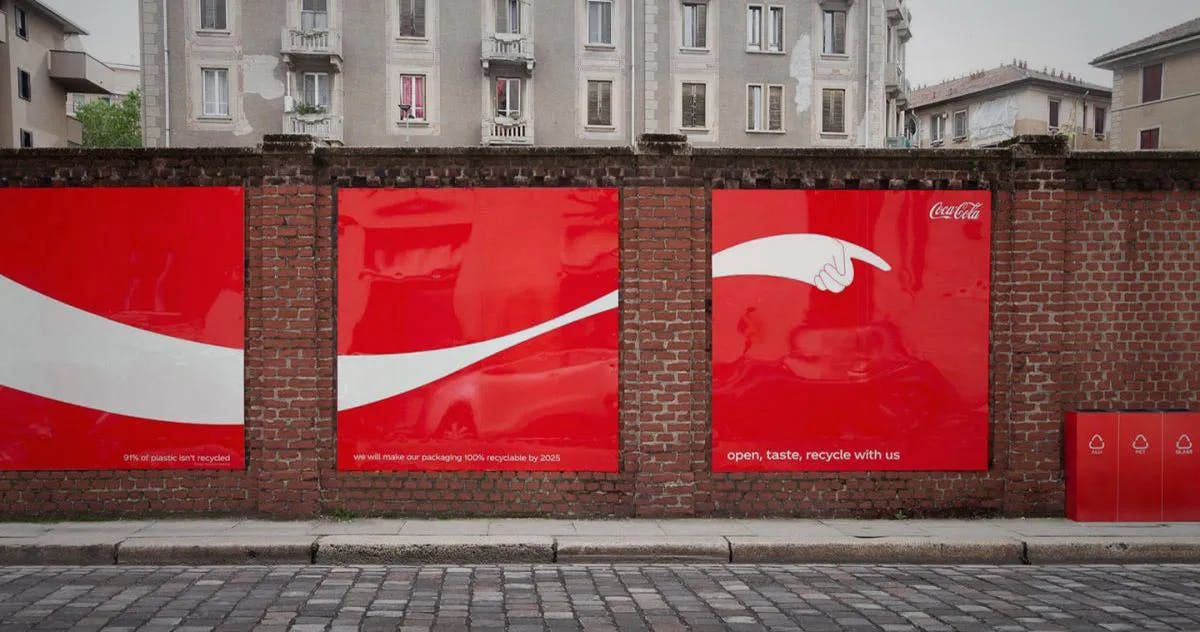 For instance, you might choose a few keywords related to your good or service, and then use Search Engines Optimization (SEO) to produce high-quality content that will help you rank for those keywords on search engines. Search engines will prioritize the material that is most popular with the target audience rather than the biggest brand.
Many customers purchase online virtually exclusively. By reaching out to them through digital marketing, you may widen the audience for your business. you can expand your brand recognition and compete with the major brands.
3. Interactivity With The Consumer
Through website comments, messages, reviews, and social network posts, digital marketing enables you to interact directly with the consumers who visit your content. Consumers will feel appreciated and that they feel being a part of the community you are creating if you demonstrate that you care about what they have to say and think. Additionally, it enables you to compile priceless data about client reactions and preferences.
"Consumers will feel appreciated and that they feel being a part of the community you are creating if you demonstrate that you care about what they have to say and think"
4. Digital Advertising is Quantifiable.
With the use of digital marketing, it is possible to track all of the data that can be crucial to your company, including impressions, shares, views, clicks, and time spent on a page, in great detail from start to finish. of the key benefits of digital marketing.
Digital marketing, in contrast to the majority of offline marketing initiatives, enables marketers to view precise results in real-time. If you've ever run an advertisement in a newspaper, you know how difficult it is to determine how many people actually looked at that page and paid attention to your advertisement. There is no surefire way to determine whether that advertisement contributed to any sales at all.
However, with digital marketing, you can assess the ROI of pretty much every aspect of your digital marketing activities.
"Digital marketing, in contrast to the majority of offline marketing initiatives, enables marketers to view precise results in real-time"
5. Engage The Audience at All Funnels
It's imperative to engage your audience as soon as you can. The lead is moved through the customer funnel more quickly when a connection is made at the beginning of the buyer's journey. You may do that from beginning to end and at every stage in between by using digital marketing.
You can track your consumers' whole purchasing process using online platforms. Converting leads requires an understanding of and analysis of how customers behave and move. Digital marketing allows you to track them throughout that journey, And even if they don't immediately convert, it at least makes sure that they have made contact with your business.
6. You Can Determine Which Target Audience is Your Goal in Digital Marketing
With the right digital marketing strategy, you can locate and target a very precise audience and communicate with them using customized, very effective marketing messages.
Use social media's targeting options, for instance, to display social media advertising to a specific audience based on factors like age, gender, location, interests, networks, or habits. To offer to advertise to customers who have expressed interest in your product or service or who have looked up specific keywords related to your sector, you might also employ PPC or SEO techniques. In the end, digital marketing aids you in conducting the research necessary to develop your buyer persona and enables you to iteratively enhance your marketing strategy to ensure you're attracting clients who are most likely to make a purchase.
How Does Digital Marketing Work?
Although there are many advantages to digital marketing, you should be aware that each type of internet marketing has a unique style of working. Before deciding which digital marketing strategies to invest in and which platforms to leverage, businesses would be prudent to consider the wider picture. It's normally advised to start modestly with your web marketing approach and build as the business becomes accustomed to new environments.
Businesses benefit greatly from digital marketing since it enables them to expand their audiences as far as their budget will allow. On the other hand, internet marketing gives businesses the option to deliberately concentrate on marketing to the appropriate audience. In other words, a company can stay within its budget and still reach its desired target market locally, nationally, or even internationally.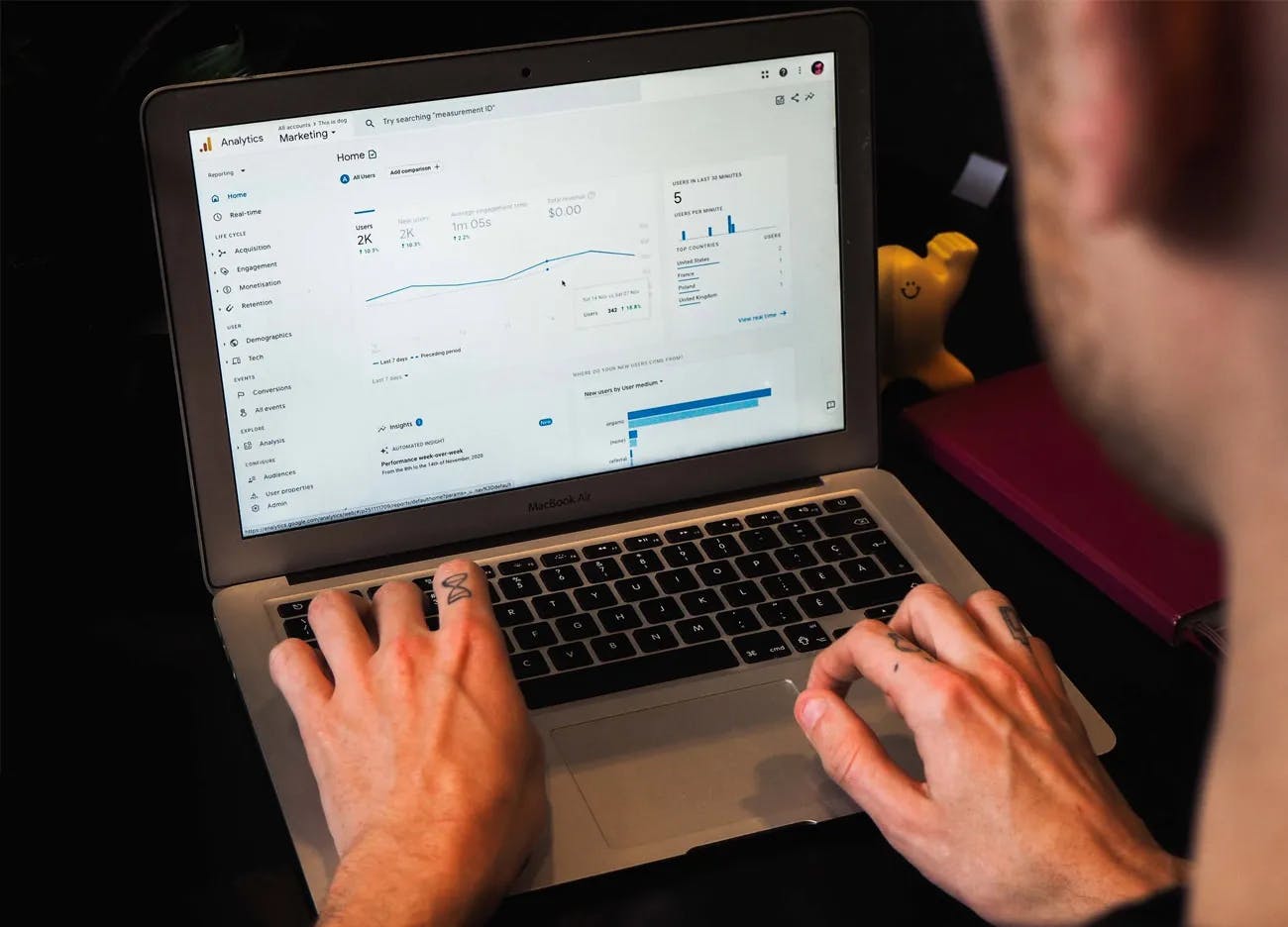 Types of Digital Marketing
There are many small and large factors that can help or impede the effectiveness of your digital marketing plan, from personas to the appropriate technologies. Some of the most well-known methods of digital marketing are listed here:
1. Search Engine Optimization (SEO)
The first thing you do if you need to know something or make a purchase is to look for it on Google. The consumer typically gets what they are looking for on the first or second page of a Google search when the results are presented.
That's where SEO is useful. Making your website SEO-friendly is one of the most important parts of digital marketing. Without making your website search engine friendly, you will fall behind in searches and miss the chance to gain exposure for your business and possible leads.
Read: UX is the new SEO
While generating organic traffic to your website does need time, patience, and effort, SEO is the best option if you don't want to pay to be found on Google's front page. Implementing SEO is cost-free, and it progressively boosts the site's traffic.
"Making your website SEO-friendly is one of the most important parts of digital marketing"
2. Pay-per-click (PPC)/ Search Engine Marketing (SEM)
Simply put, you would be charged for the number of clicks each time a person clicked on your displayed ad. It is the simplest and quickest method of increasing website traffic. This strategy does not generate what would be termed organic traffic.
However, PPC/SEM advertising is still crucial because it takes time for SEO to generate organic traffic.
3. Social Media Marketing
Social media is one of the most popular and successful types of digital marketing since it has so many tools for enhancing it. Social media has completely transformed how businesses sell their products and services.
It's incredible how much exposure your company could receive given the worldwide increase in social media users. You won't be throwing darts in the air for successful marketing with all the behavioral data about consumers at your disposal.
Your golden opportunity to promote your goods and services while staying in touch with potential clients on a platform where they spend the majority of their time is through social media. In addition to offering customer service, you can utilize social media management to run advertising campaigns, and competitions, produce unique & captivating content and even go viral. There are two categories of social media marketing:
3.1. Social Media Management (Organic)
Organic social media marketing is a method of advertising on social media that is carried out without the use of a specific marketing budget. You can reach followers and viewers on your brand's social media account by posting something for free. Regardless of the type of content, social media is considered organic as long as no specific expenditure is necessary.
Organic social media marketing doesn't require any money and tries to maintain and grow engagement with current audiences. It is assumed that audience members will be interested in interacting with content that is posted naturally and offers useful information in order to establish a strong connection.
"Social media is considered organic as long as no specific expenditure is necessary"
3.2. Social Media Ads (Paid)
Paid social media marketing is a type of marketing where you fork over money to promote your brand's goods or services on social media sites. These advertisements will show up in the news feeds of users who don't follow your brand on social media but who meet certain criteria for being a prospective target market for your brand's customers.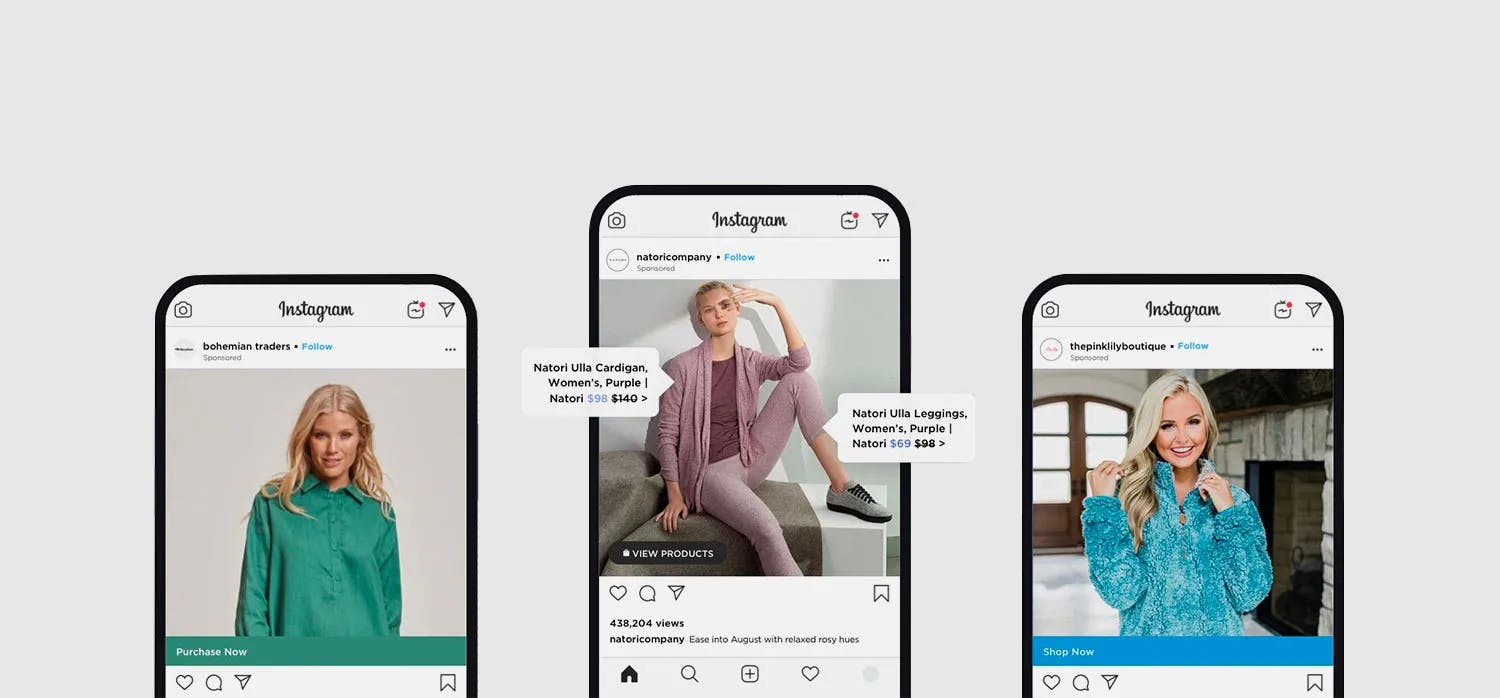 Given that money is being spent for the content to appear on social media, these contents can be characterized as paid social media. Paid social media marketing is based on the idea of presenting your ideal brand's content to audiences who don't follow your brand's social media account but are nonetheless thought of as prospective buyers, encouraging interaction, and effectively communicating messages.
If you find it difficult to manage your business on social media—because there are many tools and analysis needed to manage it—you can use the services of a digital marketing agency because now there are many companies that provide these services.
4. Content Marketing
The field of digital marketing values content marketing highly. Whatever your internet marketing approach, without content marketing, you won't be able to grow your customer base, establish your brand, and pique the interest of your target market.
In essence, content marketing entails connecting with clients to promote your company while persuading them to make a purchase. Videos, testimonies, e-books, podcasts, infographics, blog posts, social media posts, and a long list of other formats are examples of content marketing.
All of these could play a role in your digital marketing plan, which works to increase customer knowledge of your company.
"Without content marketing, you won't be able to grow your customer base, establish your brand, and pique the interest of your target market"
5. Affiliate Marketing
In this type of marketing, a brand ambassador for your company interacts with potential customers and promotes your services and goods in exchange for a commission or payment. You may even pay influencers related to your business in the field of digital marketing to spread the word about your company to a broad audience.
You can choose the structure of digital marketing you want to develop and implement by better knowing how each sector of digital marketing can benefit your company.
6. Marketing Analytics
Data is used in marketing analytics to assess the success and efficacy of marketing initiatives. You may learn more about your customers, maximize your marketing goals, and increase your return on investment by incorporating marketing AI into your business plan.
Both marketers and consumers profit from marketing analytics. By determining what is effective in promoting conversions, brand awareness, or both, this analysis enables marketers to increase the return on marketing investments. Additionally, analytics makes sure that consumers see more relevant, individualized adverts that appeal to their unique needs and interests rather than annoying mass communications.
7. Google Ads
Google Ads, sometimes referred to as Google Adwords, enables marketers to display content and/or links to their websites. This data and links will appear on the Google Search Engine Results Page (SERP).
In fact, Google Ads charges a fee for their strong services. With Google Ads, advertisers are obligated to pay based on the cost and the number of clicks on each and every ad that is displayed.
On Google Ads, you may choose from one of five different campaign kinds. Let's discuss the best applications for each.
7.1. Display Ad Campaigns
The Google Display Network is a collection of websites owned by Google that serve a variety of audiences and operate in a variety of industries. The fact that the website owner is compensated for each click or impression on the adverts is advantageous. The advantage for advertisers is that they can expose their content to persona-relevant audiences.
7.2. Search Ad Campaigns
Text advertisements known as search ads are seen on Google results pages. The advantage of search advertisements is that they allow you to publish your advertisement on Google, which is where most people turn to first when searching for information. Additionally, Google displays your advertisement in the same format as other results (with the exception that it is identified as a "Ad") so that visitors are used to viewing and clicking on results.
7.3. Video Ad Campaigns
YouTube videos have video adverts that play before, after, and occasionally in the middle of them. Keep in mind that YouTube is a search engine as well. With the appropriate keywords, you may direct users to a video while just enough of their behavior is changed to attract their attention.
7.4. App Ad Campaigns
Through an advertisement that appears on Google Search Network, YouTube, Google Play, Google Display Network, and other sites, Google App Campaigns advertise your mobile application. You can run advertisements urging people to download your app or, if they already have it, to perform a specific action inside of it.
7.5. Shopping Ad Campaigns
Similar to these other forms of ads, shopping campaigns are featured on SERPs and include specific product details like the price and image of the item. Through Google Merchant Center, where you provide particular product data that Google uses to construct your shopping advertising, you can launch a shopping campaign.
Shopping Ads let you advertise specific goods and product groups rather than your business as a whole. Because of this, when you conduct a Google search for a specific product, advertisements for several brands will appear at the top and/or side.
8. Customer Service Management (CRM)
Customer relationship management (CRM) is a technology for managing all your company's relationships and interactions with customers and potential customers. The goal is simple: Improve business relationships. A CRM system helps companies stay connected to customers, streamline processes, and improve profitability.
When people talk about CRM, they are usually referring to a CRM system, a tool that helps with contact management, sales management, productivity, and more.
A CRM solution helps you focus on your organization's relationships with individual people — including customers, service users, colleagues, or suppliers — throughout your lifecycle with them, including finding new customers, winning their business, and providing support and additional services throughout the relationship.
Common Tools for Digital Marketing
1. Social Media Platforms
Social media sites like Facebook and Instagram are excellent tools for marketers to interact with their customers and spread awareness of their brands. They are a frequent component of any integrated marketing plan. There are various features on these platforms that are made expressly for marketing in addition to the normal functionality they provide. One of these is Facebook Ads Manager, which enables advertisers to run campaigns and monitor their effectiveness. Additionally, scheduling social media postings and tracking engagement are made simple with these platforms.
2. Design Tools
Design is a crucial component of digital marketing and is frequently used when producing ads and content for social media and blogs. Without design tools like Canva and Photoshop, which enable users without substantial graphic design abilities to add dynamic graphics to their material, digital marketing, which relies heavily on design, wouldn't be possible to do effectively.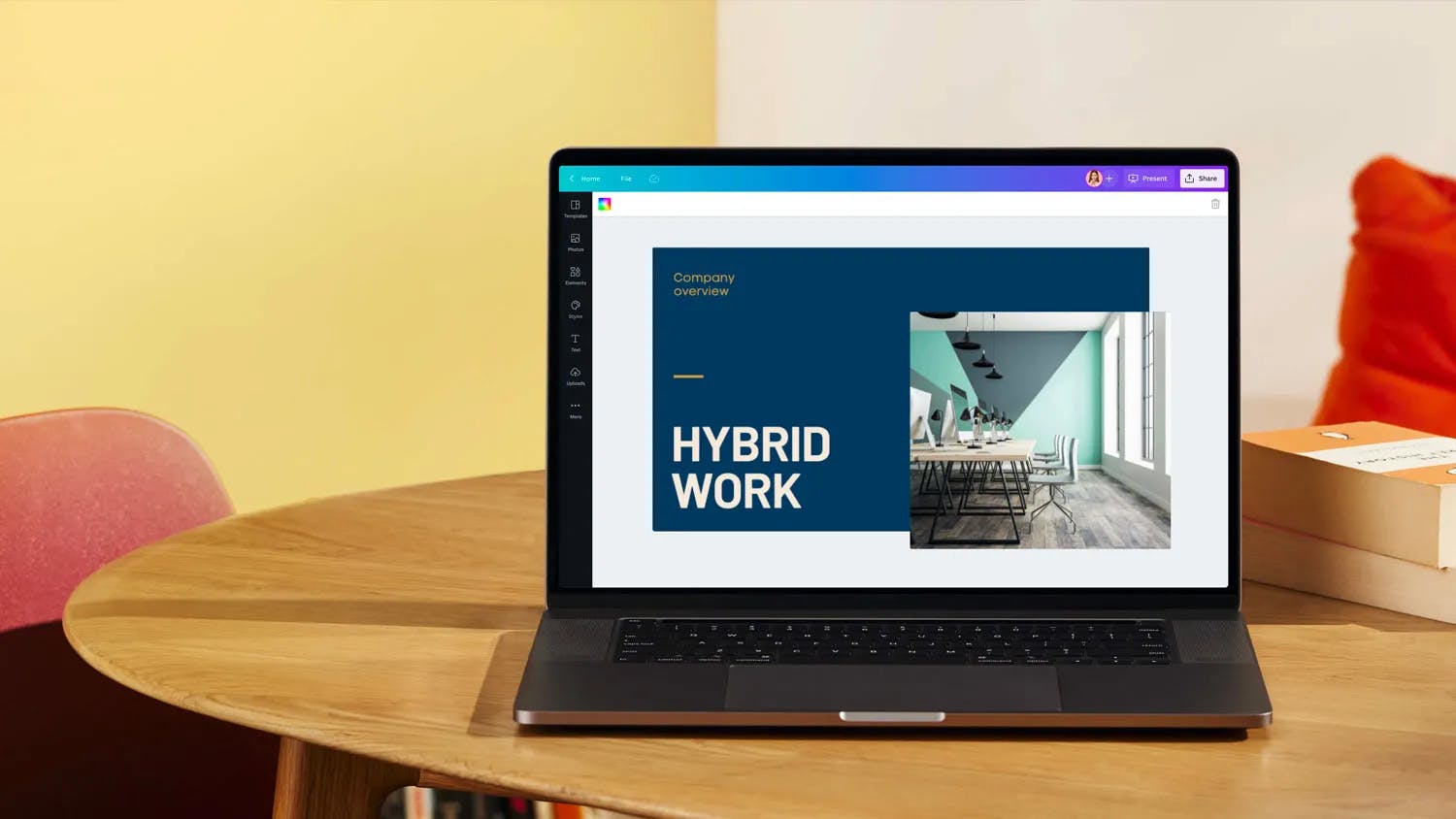 3. Content Marketing Tools
When it comes to content development and curation, tools like CoSchedule and Hubspot are a huge assistance for marketers who are more focused on content marketing. They can aid content marketers in finding chances for new content and creating interesting blog and social media articles that will appeal to their audience. Buffer also gives users the option to monitor what their followers are talking about on social media, so that material is essentially guaranteed to be engaging and draw attention to a certain event or news story.
4. Analytics Tools
Analytics tools are another set of beneficial tools for online marketers. These range from social media analytics tools like Facebook Insights and Twitter Analytics, which provide metrics linked to engagement and aid marketers in optimizing their campaigns, to Google Analytics, designed to measure statistics for web traffic to a particular site.
Can Digital Marketing Work for All Industries?
No matter the size or industry, digital marketing can be effective for every business industry. Understanding what consumers want helps marketers produce relevant and helpful content for them. This does not imply, however, that all businesses should use the same or comparable digital marketing methods.
"No matter the size of the industry, digital marketing can be effective for every business industry"
Here are some examples of businesses that are successful using digital marketing: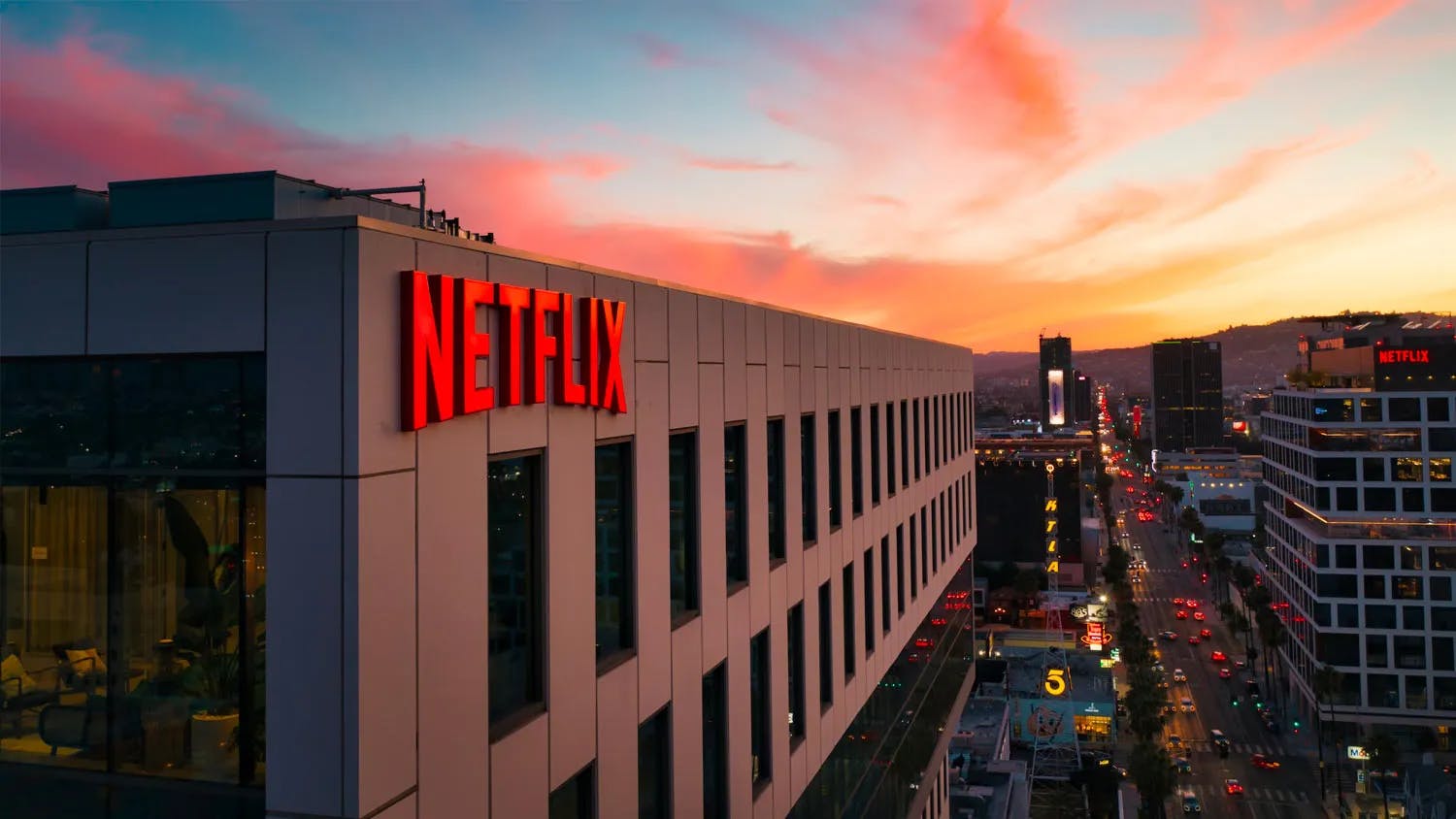 1. Netflix
There is no letting up when it comes to Netflix's marketing approach; this company is constantly up to date on the hottest series, trends, and memes. With 140 million customers globally and a constantly expanding audience, Netflix leads the industry in terms of customer loyalty.
Using personalization in marketing is a good method to stand out from the competition. Netflix offers highly tailored push notifications and emails that are simple to read and have a prominent CTA (call to action) button that typically just says "Play". As a Netflix subscriber, you can get an email suggesting a movie based on your past viewing habits while using your first name.
2. Nike
Do the industry titans of sportswear simply do it when it comes to marketing? No, Nike gives its digital ads a lot of thought and care. Over the years, it has created several fantastic commercials, but one of our latest favorites featured an AI (artificial intelligence) bot.
In order to advertise its Jordan brand, Nike teamed with Snaps, Facebook Messenger's chatbot platform, in 2018. The bot's objective was to send Facebook Messenger messages to Nike's fans with the most recent Jordan blog, newsletter, and website material.
The Jordan bot allowed users to chat about the newest releases and even set their own notification schedules.
Why do chatbots work so well? It seems that customers really adore them. According to a recent survey by Convince and Convert, chatbots' top perk is their "24-hour service." This indicates that customers want prompt responses, which chatbots can provide.
3. Airbnb
With over 150 million active users and a sizable community of both renters and hosts, Airbnb is currently one of the most well-known brands in the travel sector. Building trust, which was mostly accomplished through the famous influencer strategy marketing through their social media platforms, has been the key to Airbnb's success.
In order to create buzz and increase brand recognition, Airbnb has partnered with numerous well-known figures. By associating with well-known celebrities, Airbnb will always be connected with an opulent lifestyle and, consequently, with superior products. Celebrity association can be a significant factor in a brand's success or failure.
4. Starbucks
No one enjoys FOMO (fear of missing out), so if you can make your clients feel a sense of urgency, it's a great way to ensure that they take advantage of opportunities that they might otherwise pass up and then forget about.
It's extremely uncommon for a business's business model to not include any time-based components. Most businesses can come up with something that will excite potential customers, whether it be sales, limited supply, or a special deal. Starbucks digital advertising features a limited-time offer on a seasonal drink and promotion for their product through social media, even private chat or email.
However, you don't want to take this too far. If every social media platform you use seemed like a ticking time bomb, then nothing would be important. However, it's a fantastic approach to give digital marketing a little more urgency.
A lead can become a customer or be acquired at any time when you have a chance to interact with your audience. With digital marketing, you may reach potential customers through a multitude of platforms, considerably expanding your possibilities. A powerful tool for marketing your company, service, or product is digital marketing, which includes social media platforms, websites, text messages, and other digital platforms.
Get in touch with us about your Digital Marketing project.